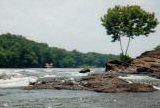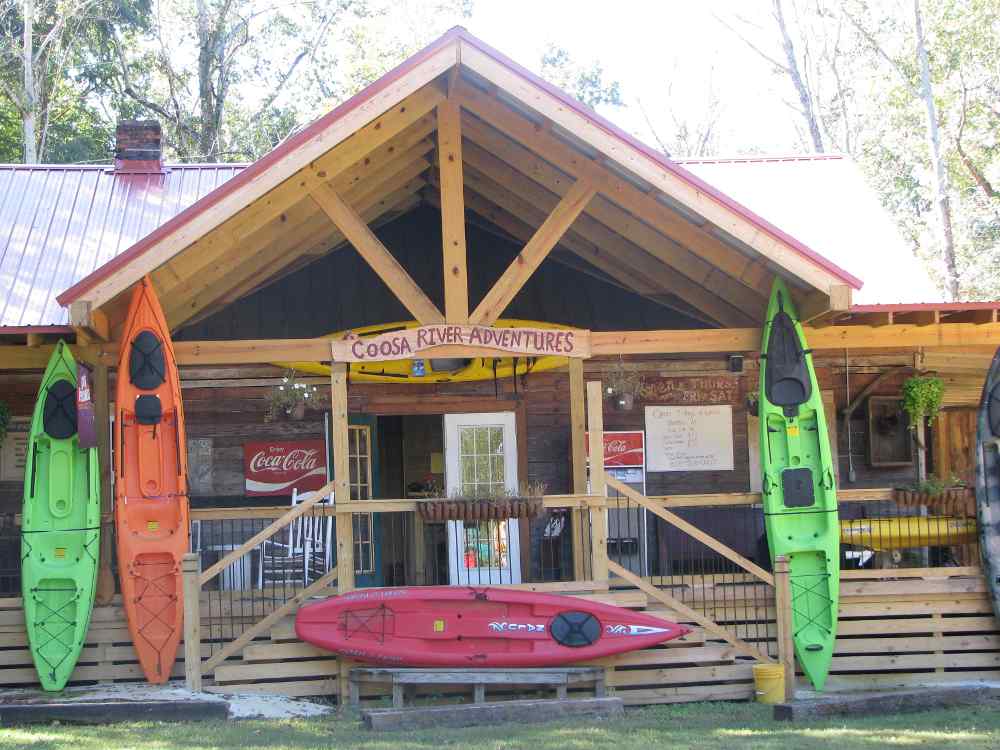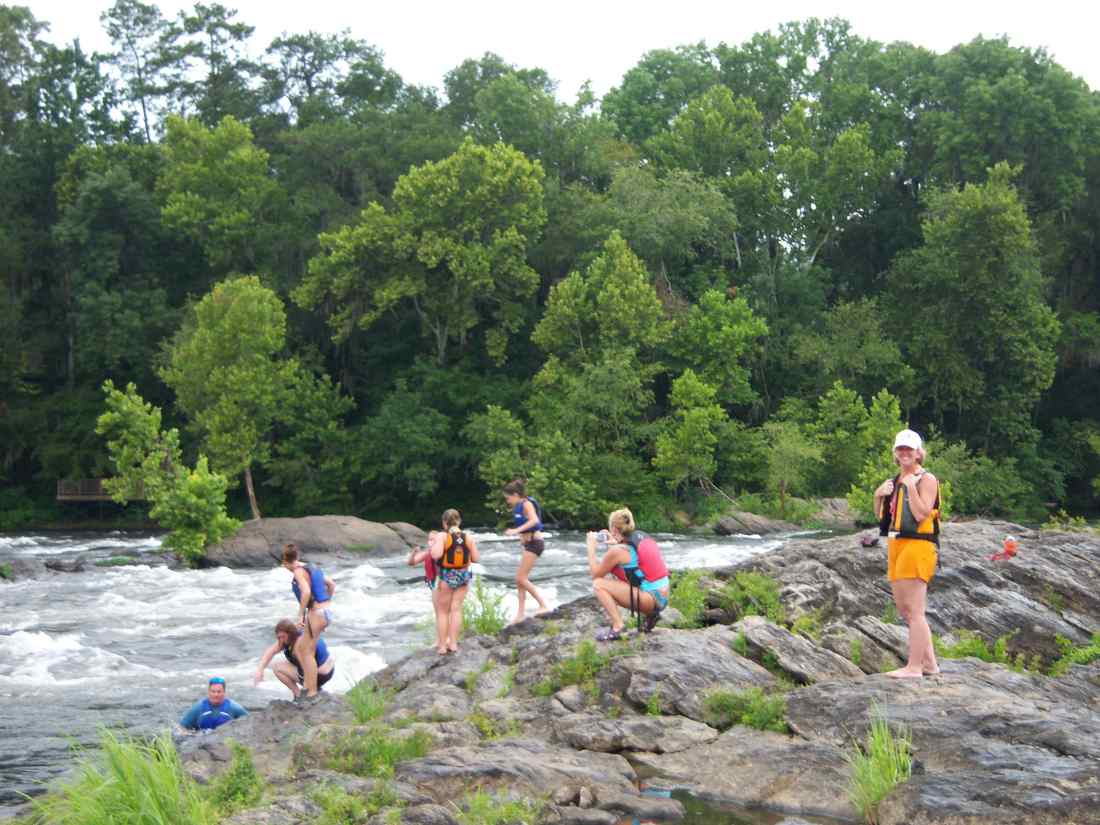 Paddling the Coosa with You since 1995!
Are you ready for adventure and excitement? The thrill of whitewater? Then look no further than Wetumpka Alabama and Coosa River Adventures.
We at Coosa River Adventures will outfit you with a canoe or sit-on-top kayak and provide transportation to the launch site, paddles, and life jackets. Then itís up to you to enjoy the Coosa Riverís cliff walls, rock islands, and whitewater rapids.
Trips average 3 to 4 hours and scheduling is a must. So whether youíre a novice paddler or river rafting junkie, weíre sure youíll enjoy what the Coosa River has to offer. Call us today to start your adventure!
Canoeing and Kayaking!
Coosa River Adventures offers both Canoes and "sit-on-top" Kayaks

Canoes - very popular as most are familiar with canoes. Our Old Town line of Canoes are very stable, can carry approxiamatly 900 lbs and only weigh 75 lbs. Although Canoes don't sink, they can fill up with water causing the paddler to either bail the boat out or swim the boat to shallow water to right their boat. Aw, getting wet! All part of the fun!
Sit-on-Top Kayaks - Sit-on-Top Kayaks differ from the traditional kayak. Sit-on-Tops do not require any special skills (such as an eskimo roll) because the paddler literally sits on TOP of the boat (thus their name). Advantages of the sit-on-top kayaks are they don't sink or fill up with water, are easy to paddle and are just great fun in the rapids! One-person sit-on-top kayaks are ideal for anyone who likes to "chart their own course." Tandem sit-on-top kayaks are great for two paddlers who may want to play in the rapids or experience an alternative to canoeing. We carry serveral models of sit-on-top kayaks offering comfort to sport!
Tote 'n' Float Program!
Need a Canoe or Sit-on-Top Kayak for the Lake or Beach? The regional area has numerous creeks and rivers. Try our Tote 'n' Float program. Simply Tote one of our boats and Float your favorite waters. Same rental price, different scenery! Check out our Schedule/Rates page for all the details.
Looking for a longer trip?
We offer overnight trips on the Tallapoosa River. This 51 mile trip consists of flat and swift moving water. Bring your camping gear and spend the night on one of the numerous sand bars. We provide the shuttle to the put in below the last rapid on the Tallapoosa River and take out is at historic Fort Toulouse. Check out our Schedule/Rates page for all the details.
Schedule Today
Call:
Coosa River Adventures today at:
(334) 514-0279
to schedule YOUR adventure!!
Release Form
NEW!
Save some time and download our release form and fill it out before your trip
Click Here To Download
Keep the
Coosa Clean!
Do your part and preserve the Coosa's beauty. Some facts: It takes 400 years for a plastic 6 pack ring to decompose. During this time, fish and other wildlife may easily become entangled in the rings. In addition to being unsightly, plastics, fishing line, aluminum cans, glass bottles, and other debris also pose a threat to wildlife and the natural habitat.